This post may contain affiliate links. That means we may make a small commission on items purchased through links in this post at no extra cost to you!
Have you been searching for beautiful sea turtle coloring page printables?
Look no further!
Here are 10 gorgeous sea turtle coloring pages! These sea turtles are 100% free to download and print individually! All you have to do is download the PDF file to your computer and print it on 8.5" by 11" computer paper. You can feel free to print the same sea turtle coloring pages multiple times to share with friends or family.
Remember that these sea turtle coloring sheets are intended for non-commercial use and personal use only. Feel free to download the coloring pages and print them on regular printer paper as many times as you would like to for yourself, your child, your friends, and your family!
Have fun scrolling below to find the perfect sea turtle coloring page for yourself, your kids, your family, or your friends!
REMEMBER: Get Your COMPLETE Set of These Coloring Pages >> HERE
Don't forget! Pin this post to Pinterest to read again later!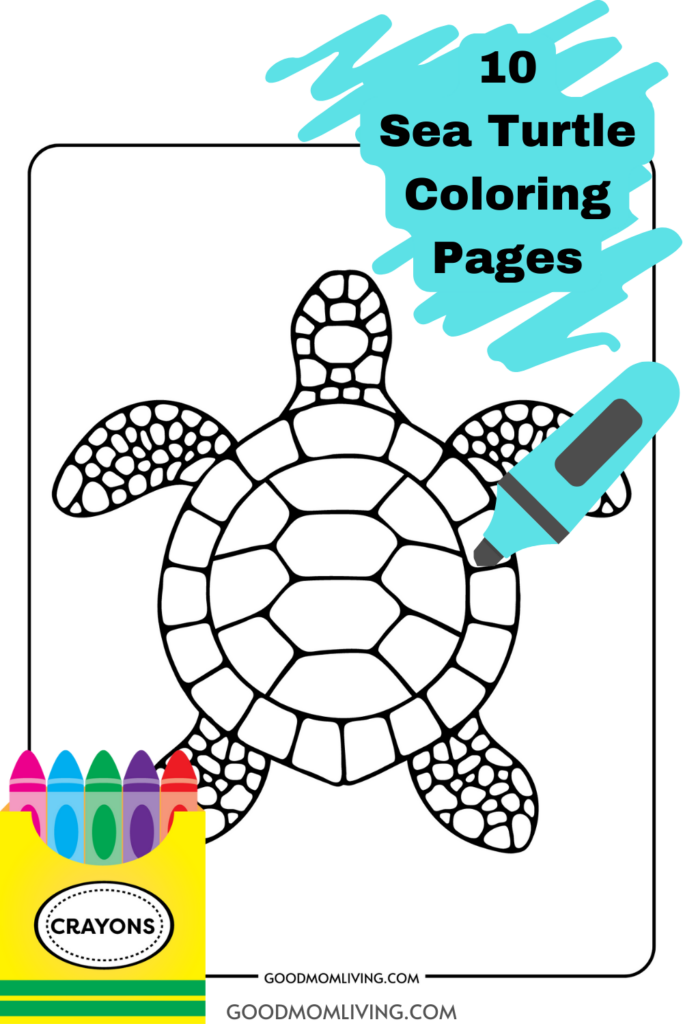 Coloring Book Craft Supplies
1. Free Sea Turtle Coloring Pages
I can't think of a better way to relax than to print off these sea turtle printable coloring pages! Kids of all ages can improve their fine motor skills by coloring these coloring sheets of sea turtles. Coloring is a great way to express your artistic side. Have fun coloring sea turtles and drawing coral reefs in the background.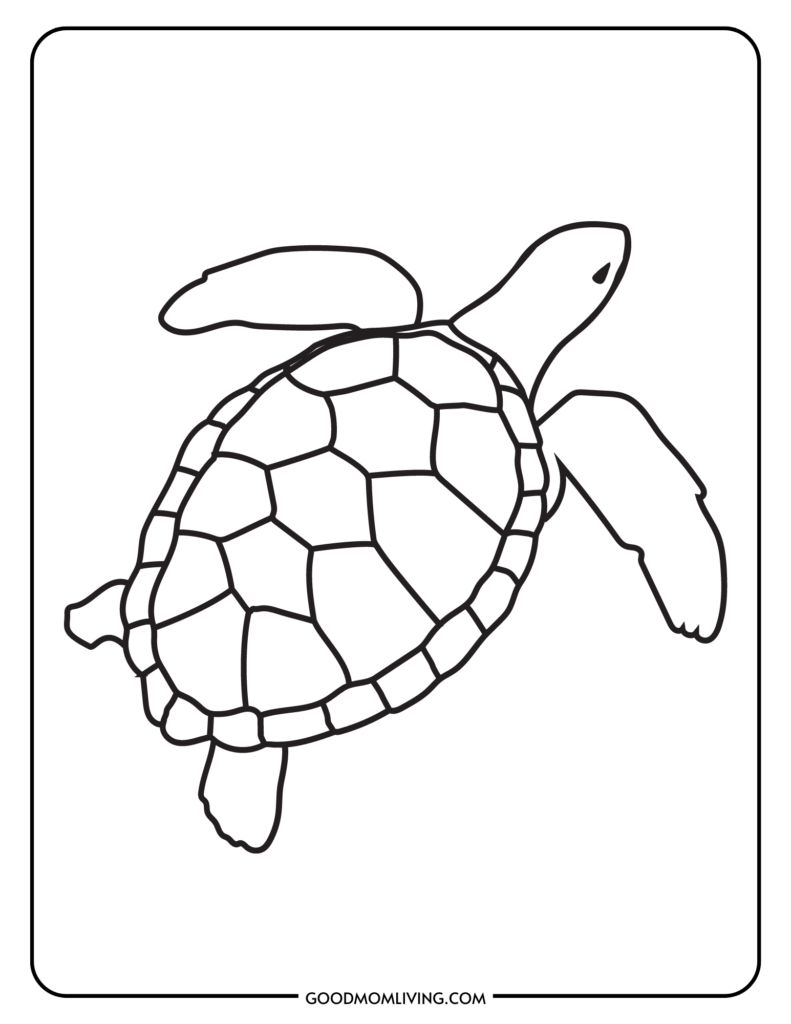 2. Free Printable Sea Turtles Coloring Pages
These free sea turtle coloring pages are epic! Color the large sea turtle and draw some baby turtles around it. Coloring is such a fun way for young children to experiment with crayons, markers, and colored pencils. These free printable sea turtle coloring pages make it so easy to have fun with your kids.
3. Collection of Sea Turtle Coloring Pages
Pick your favorite loggerhead turtle from this collection of sea turtle coloring pages. These majestic creatures are truly beautiful and awe-inspiring.
REMEMBER: Get Your COMPLETE Set of These Coloring Pages >> HERE
4. Giant Turtle Printable Pages
Use colored pencils to create a sea life coloring book! These sea animals would make a great coloring book for kids of all ages. Choose your favorite giant turtle printable pages to color and have fun.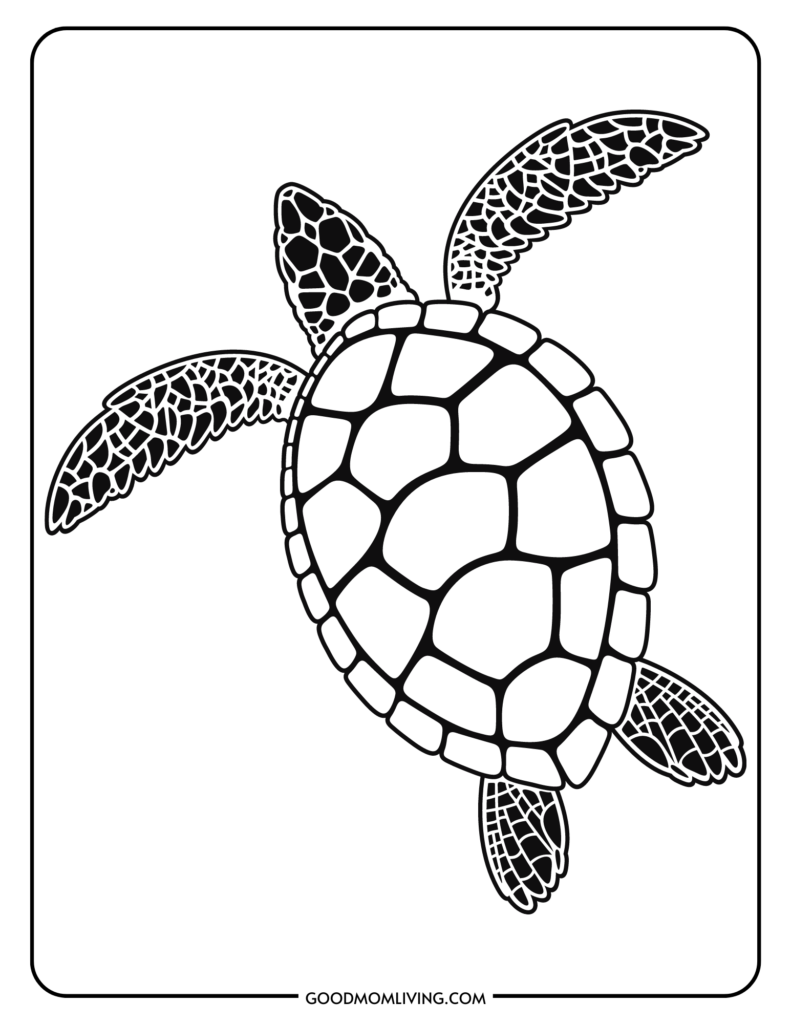 5. Baby Turtles Printable Coloring Pages
Older kids and younger kids all enjoy coloring fun turtle coloring pages. You can even give your child acrylic paint to experiment with coloring their sea turtle coloring page. There are so many different species of sea turtles to have fun coloring on this page, such as the Green Turtle or the Hawksbill Turtle. Nearly all sea turtles are classified as endangered species.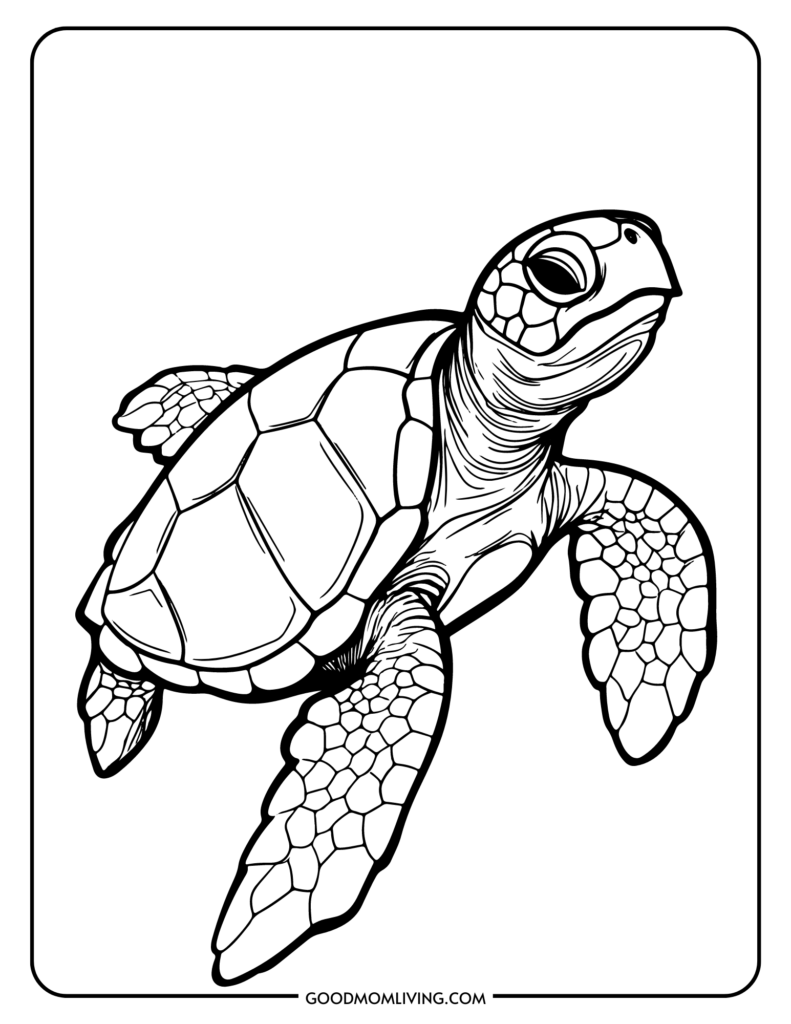 6. Sea Animals Coloring Sheets
This beautiful turtle has unique features. You can experiment with coloring these ancient creatures by using watercolor paints.
7. Improve Fine Motor Skills for Kids of All Ages
Coloring this free printable file is a great way to relax and unwind. Experiment with different shades of colors. Draw some of your baby sea turtles into the background of the coloring page. Be sure to check out some fun facts about these amazing creatures at the bottom of the page!
8. Sea Life in Coral Reefs PDF File
These beautiful creatures at the bottom of the sea are so majestic. Color the turtle's shell with beautiful colors and make a work of art. Don't forget to color the sea turtle's large flippers too! Print off these new coloring pages and grab your favorite green crayon to start coloring today!
REMEMBER: Get Your COMPLETE Set of These Coloring Pages >> HERE
Sea Turtle Coloring Page Fun Facts
Now that you have picked out your favorite sea turtle coloring pages to print and have already started coloring, enjoy reading some fun facts about sea turtles below:
There are seven species of marine sea turtles: Green Sea Turtle, Loggerhead Sea Turtle, Hawksbill Sea Turtle, Leatherback Sea Turtle, Kemp's Ridley Sea Turtle, Olive Ridley Sea Turtle, and Flatback Sea Turtle.
Sea turtles eat a variety of different things based on their species. For example, the Green Sea Turtle eats algae, seagrass, and seaweed, however, the Olive Ridley Sea Turtle eats crab, lobster, sea urchins, jellies, and fish.
All sea turtles don't have teeth. They have a modified beak suited for their diet.
Sea turtles have an excellent sense of smell.
Sea turtles can grow to be very large depending on their species. The Leatherback Sea Turtle is one of the largest marine turtle species and can grow to almost 6 feet long and 1,100 pounds. Now that's a big turtle!
Sea turtles can migrate long distances, but they often return to the place they call home.
There are several theories on how sea turtles can return to their home to nest, however, none have been proven true yet.
Sea turtles are reptiles and migrate to warm or cooler water when needed.
Final Thoughts on Sea Turtle Coloring Page
Sea turtles are some of the most beautiful creatures in the ocean. If you go snorkeling and see a sea turtle, you will likely be in awe of their beauty (I know I was!). Almost all sea turtles are classified as endangered species, so we must take care of our oceans and coral reefs to keep their home safe.
These are some of the best sea turtle coloring page printables available today. Don't miss out on saving and printing your favorite sea turtles.
REMEMBER: Get Your COMPLETE Set of These Coloring Pages >> HERE
If you enjoyed these FREE sea turtle coloring pages, be sure to check out these other free coloring page printables today:
Printable Butterfly Outline Templates (Free Images)
Boyish Coloring Pages (Free Printables for Boys)
Free Printable Monster Truck Coloring Pages for Kids
Free Aesthetic Coloring Pages (25 Printable Sheets)
30+ Bat Coloring Pages for Kids (Free Printable)
Fall Leaves Coloring Pages (Free Printable for Kids)
60+ T Rex Coloring Page Printables (FREE for Kids)
Ice Cream Coloring Pages (Free for Kids and Adults)
Bunny Coloring Pages (Rabbit Coloring Pages for Kids)
Be sure to pin this post to Pinterest for later! Bookmark this page and share it with friends and family on Facebook, Twitter, or Instagram!
Thanks for stopping by to find some sea turtle coloring pages! Hope you found the perfect sea turtle to color or use for your next project!